We provide grants that give families financial support for non-medical bills such as mortgage/rent payments, auto payments and repairs, insurance, necessary home repairs, groceries, gas cards, etc.
The grants offered through Building on Love provide a temporary financial bridge to families, allowing them to focus on the health of their loved one. We are proud to introduce you to our families.  Each of these families have faced a life-altering diagnosis and all of the uncertainty and upheavals such news brings.  Thanks to our family of donors, we have been able to help our families at their greatest time of need. Our goal was to support families as early on in their journey as possible so they had space to take a breath and assess and plan for their financial health while their loved one battled a serious illness.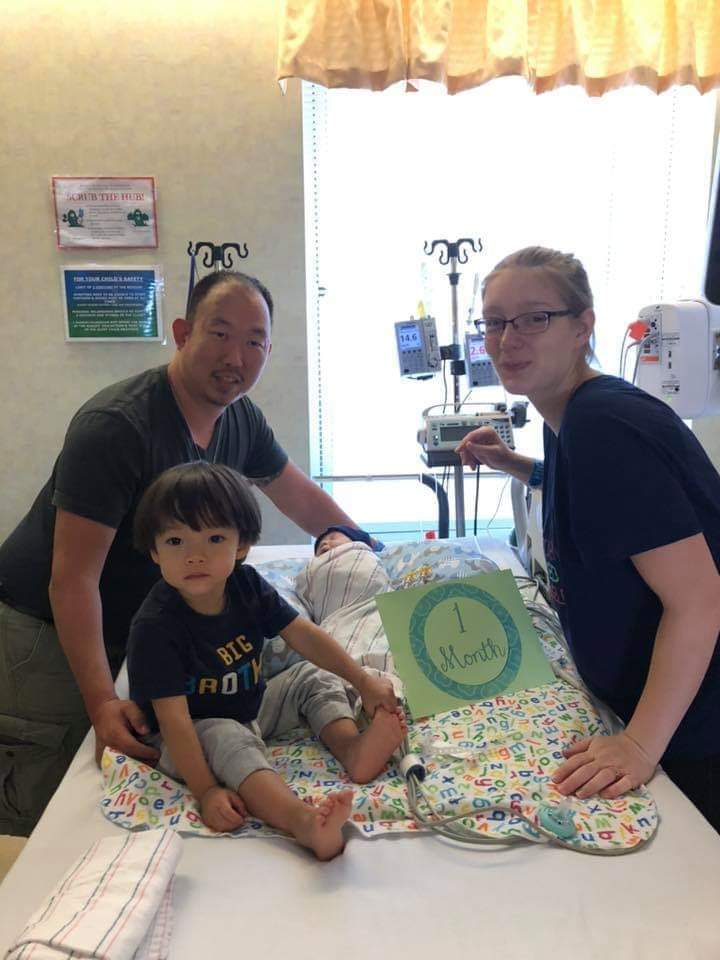 THE DIMINO FAMILY OF SAUGERTIES, NY
Thomas was born with transposition of the great arteries and faced several surgeries and countless procedures over his 3-month stay in the NICU at Albany Medical Center.
 Through it all, Thomas' Mom and Dad and big brother never left his side.  They were there to comfort and support him as he overcame every challenge that came his way. 
 His parents had to take leaves of absences from their jobs, and with no income coming in, they faced a looming financial crisis on top of their son's medical condition.
 Thanks to our generous supporters, Building on Love was able to provide much needed financial support at a critical point along their journey.  Just as the bills began to pile up at home, we were there for them.  We were able to cover their rent, two auto loans and cell phone payments for three months. 
From October 2019 through December 2019 we have helped six additional families in the same manner.  We have committed over $25,000 of support and that number will only increase.  We project that we will provide over $100,000 in direct support to families like Thomas' in 2020.