Family Household Essentials Pantry
Support Building on Love's Family Household Essentials Pantry Today.
Adopt A Family
Building on Love depends on the generous support of our community to help meet our families' needs.
One way you can help,  either as an individual, household, office or organization is to sign up to adopt a Building on Love family and fulfill their Pantry Wish List or provide items on our ongoing list provided on this page.
If you are interested in helping out or learning more, contact  Jeff Yule: [email protected] or via phone at 518-237-3778.
You can also shop our Amazon Wish List page by clicking on the image below: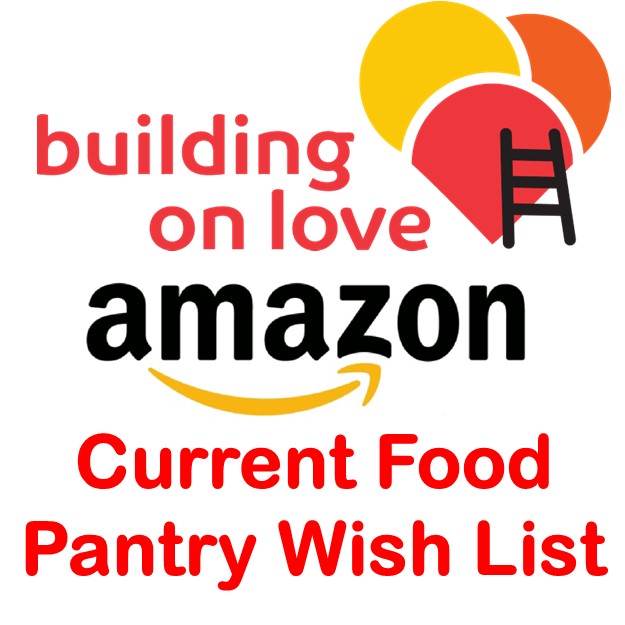 Family Household Essentials Pantry Wish List
This program assists Building on Love families with essential household and food items.
Updated 02/14/2022
* * Healthy Home Items * *
Disinfecting Wipes
Disinfecting Cleaners
Laundry Detergent
Paper Towels
Kleenex
Toilet Paper
* * Healthy Baby Items * *
Diapers: Sizes  4,5
Touchless Thermometers
* * Personal Care * *
Toothpaste
Antibacterial Hand Soaps
* * Gift Cards * *
Price Chopper/Market 32
Hannaford       Stewart's
Aldi's     Target
Walmart     Amazon
To arrange drop-off or pick-up of items, contact:
Jeff Yule
[email protected]    (518) 237-3778