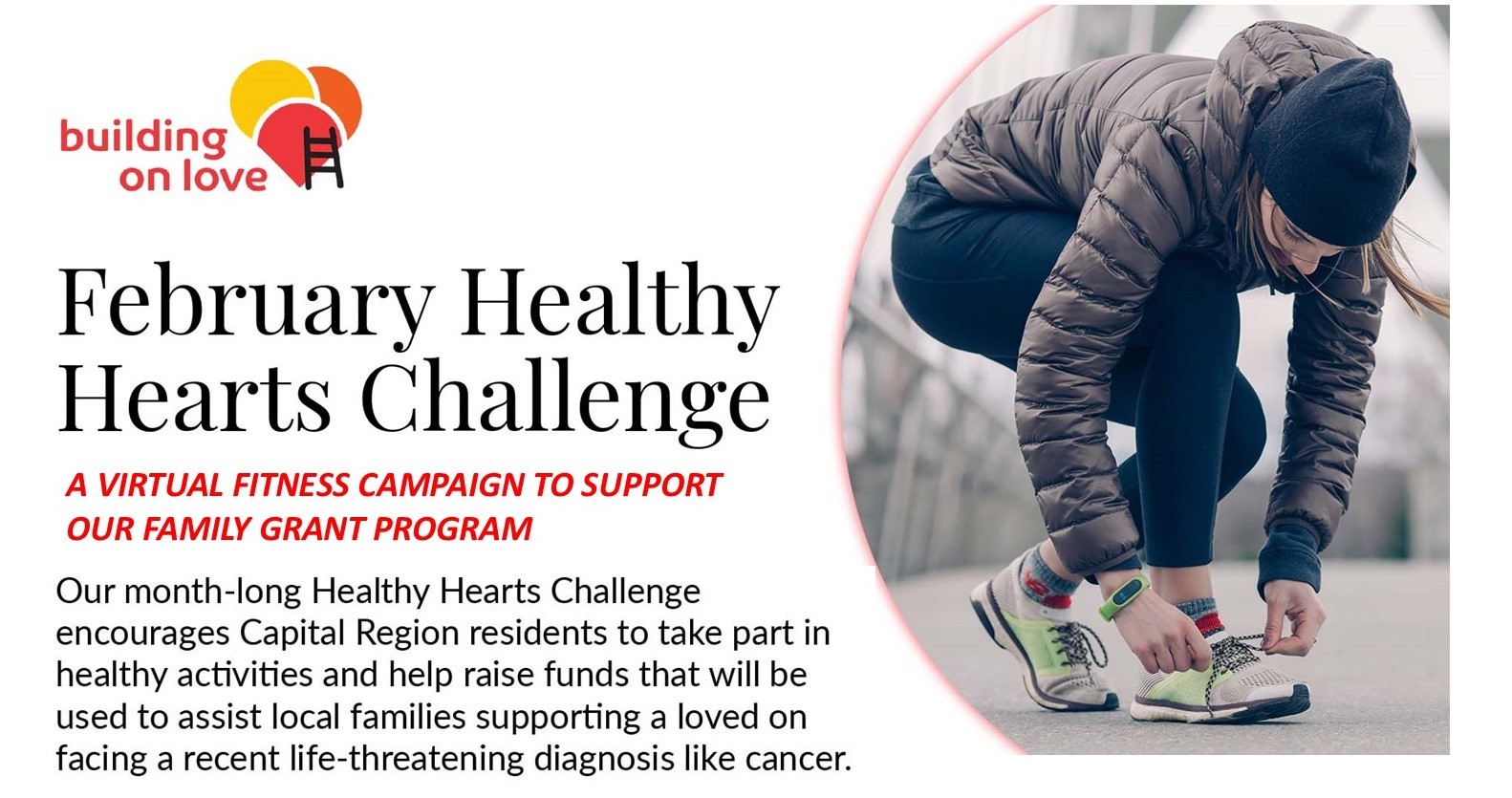 Our month-long Healthy Hearts Challenge encourages Capital Region residents to take part in healthy activities and help raise funds that will be used to assist local families supporting a loved on facing a recent life-threatening diagnosis like cancer.
Exercising that heart of yours this February will make a meaningful impact on neighbors facing the most challenging time of their lives.
All participants who raise at least $100.00 will receive a $20 gift card to use at Fleet Feet's Albany or Malta location.
Here's how it works; participants sign up online and are encouraged to log their activities on our website throughout the month.  Participants can also share their fitness ideas, photos, and results on our Facebook page. 
So, whether it's braving the weather and running, walking, skiing, or you stick to the indoors and track your efforts on your treadmill/fitness equipment or take part in fitness classes, every step will remind families caring for a loved one battling a life-altering diagnosis that they are not in alone in their fight.