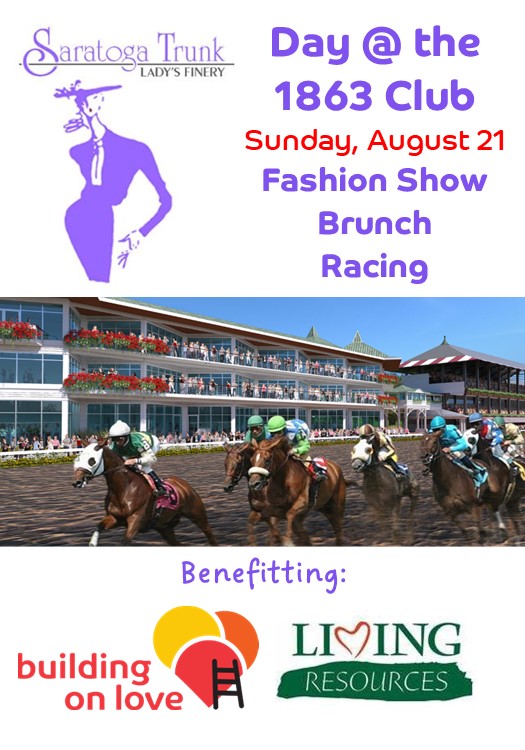 We are sold out!
To be placed on the waiting list or talk over any questions you may have – give Jeff Yule a call at 518-364-5461 or drop him an email at [email protected]
This year, Building on Love, Living Resources and Saratoga Trunk have teamed up to create a one-of-a-kind world class celebration at the historic Saratoga Race Course.
We are humbled that Natalie Sillery and Saratoga Trunk brought us together; offering to present a world class fashion show in Saratoga Race Course's 1863 Club on Sunday, August 21, 2022 in support of our two causes . In addition to the fashion show, our guests will enjoy a fantastic brunch, a day of world class racing at the beautiful Saratoga Race Course and some great surprises throughout the day, all while supporting Building on Love and Living Resources' world class causes. The doors open at 11:00 am, and your day does not need to end until the last race is complete.
We are excited to be sharing the stage with Living Resources in this endeavor. We will retain all sponsorship and ticket revenue that Building on Love solicits while all funds raised the day of the event will be split between our organizations.